Welcome to the office of
Dr. William L. Jones
Dr. Jones and his staff are committed to excellence in eye care and patient services. Serving Middle Tennessee since 1984, we provide our patients with the latest techniques and products in eye care in a modern office with state-of-the-art equipment. We accept several insurance plans. Please call our friendly staff for other vision insurance information. Our atmosphere is relaxed and friendly, and we work hard to make sure that you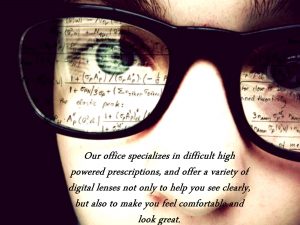 are comfortable and well informed about your eyes. Good communication with our patients is of the highest priority. Our goal is to make your eye care experience enjoyable.
We have state of the art equipment including the Optomap Retinal Scanner and Optical Coherence Tomography (OCT) offered to every patient to help maintain retina health, and to catch possible problems early on so they can be treated with attention and care.
Dr. Jones and our compassionate staff make our office a preferred choice for Franklin, Brentwood, and the greater Nashville area.